Page 3 of 4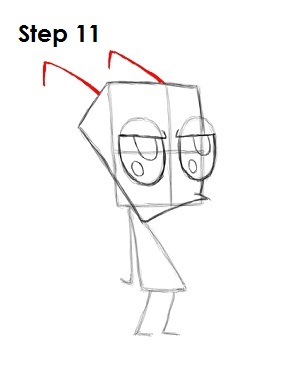 Step 11: On top of Zim's head, draw two diagonal lines for his alien antennae.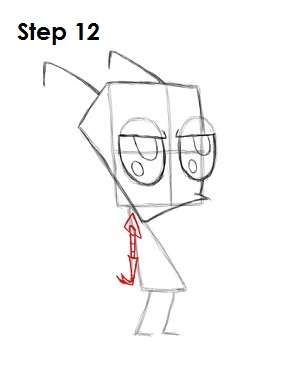 Step 12: Use the J line as a guide to draw Zim's arm and hand. Draw a triangle at the base of Zim's arm. Thicken up the line that makes up his arm and draw a slightly longer horizontal line to indicate the start of his glove and bend his fingers back. Draw three small curved lines to Zim's arm for extra detail on his suit.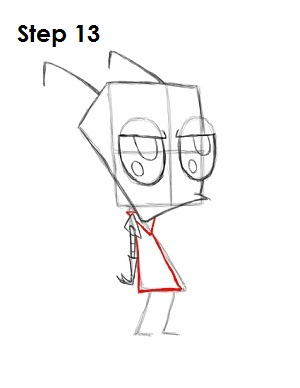 Step 13: Draw another small triangle at the base of Zim's neck for his collar and darken the rest of his body.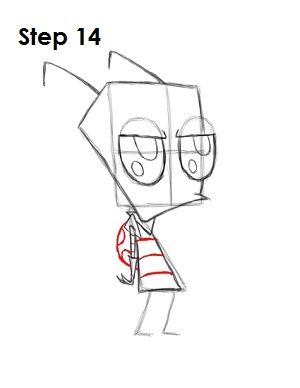 Step 14: Draw three curved stripes on Zim's suit. Draw a curved line on his back for the back portion of his suit. Within the curved line, draw two semicircles for detail.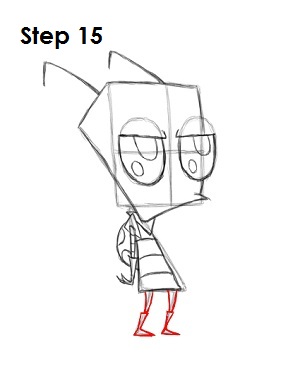 Step 15: Use the L-shaped lines as guides to draw Zim's feet. Thicken up the lines and draw this Nickelodeon character's boots at the bottom.