Page 2 of 4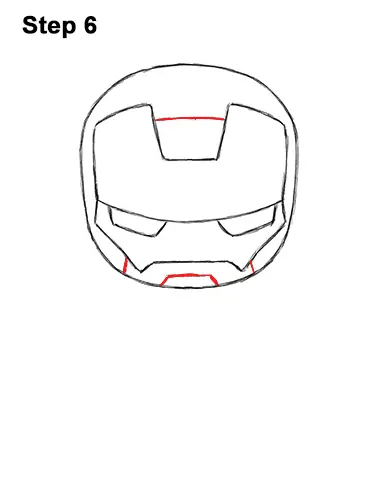 Step 6: Add a few more lines within the head for extra detail on the helmet. You can actually stop here if you just want a quick mini Iron Man head/helmet.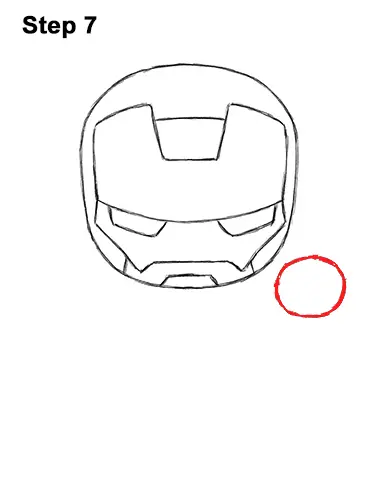 Step 7: On the lower, right side of the head, draw a small, wide circle for the palm of the hand. Don't draw the circle too close to chibi Iron Man's head. Their edges shouldn't touch.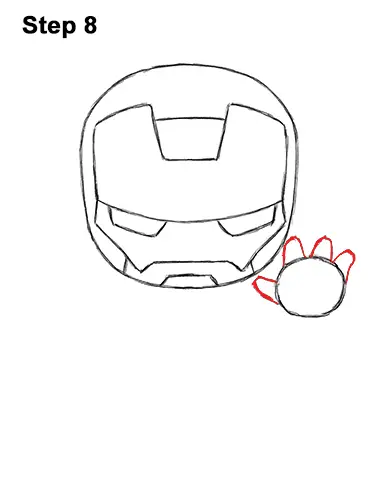 Step 8: At the top of the small circle, draw three short arcs for Iron Man's fingers. On the left side, draw a shorter arc for the thumb.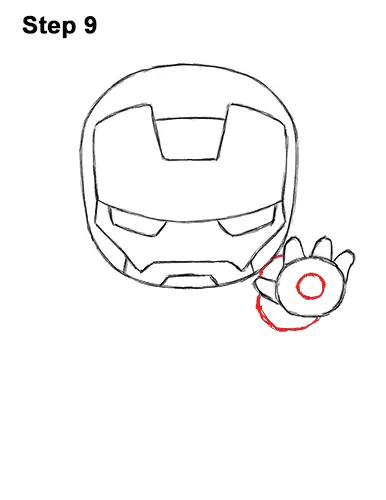 Step 9: In the middle of the palm, draw a small circle for the repulsor blast. Add a curved line above and below the hand for the rest of Iron Man's extended arm and shoulder behind it.
Step 10: Below the head, draw a circle for the arc reactor on mini Iron Man's chest. Don't draw the reactor directly below the middle of the head. Draw it slightly off to the left. Using a couple of curved lines, add the shoulder pads on either side of the head.