Page 2 of 5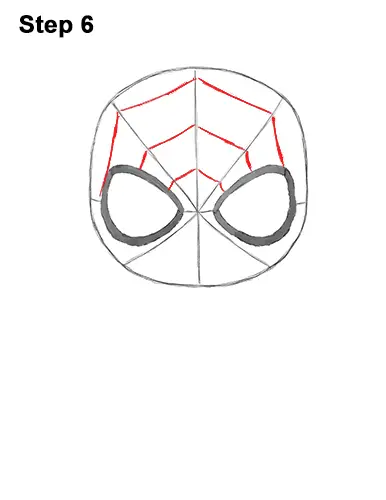 Step 6: Finish the webbing on the top part of Spidey's head by drawing three small, curved lines within each triangular division. Draw the middle curved line first, then add the top and bottom curved line. The curved lines at the top should be tilted, and the curved lines on the sides should almost be vertical.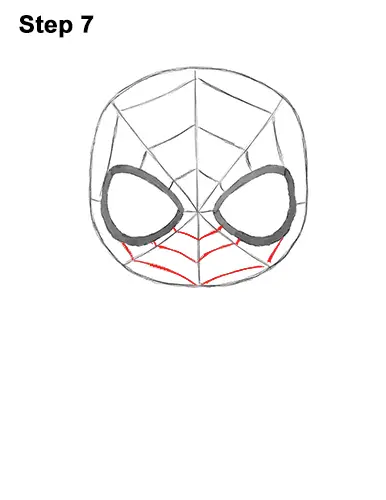 Step 7: Draw the webbing on the bottom part of mini Spider-Man's head using three short, curved lines inside each division too. Start with the line in the middle, then add the top and bottom lines.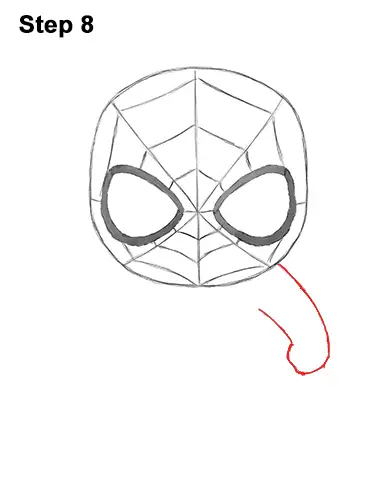 Step 8: Draw two short, curved diagonal lines on the lower right side of the head for Spider-Man's first arm. At the end of the lines, at the bottom, draw a circle-like shape.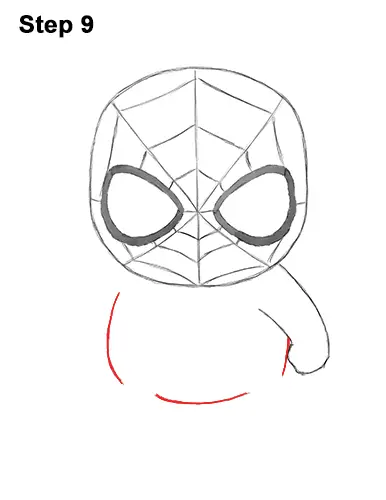 Step 9: Below Spidey's head, on the left side, draw a curved, vertical line for the first part of the body. Then draw a curved horizontal line at the bottom and another vertical line on the right side to finish the body.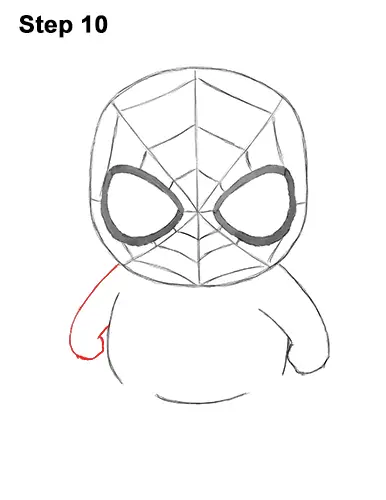 Step 10: Draw a curved line on the left side for Spidey's other arm. Add the circle-like fist at the bottom. The inner, top part of this arm will be hidden behind the body.