Page 3 of 4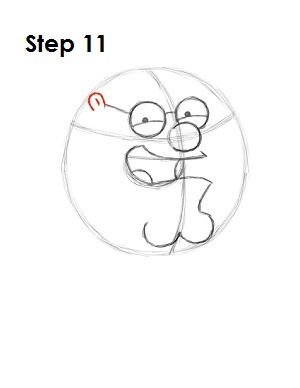 Step 11: Draw Peter Griffin's ear on the left side of his head where the earpiece of his glasses ends. The ear is similar to an upside-down letter U. Draw a small line inside of it to represent the structure within the ear.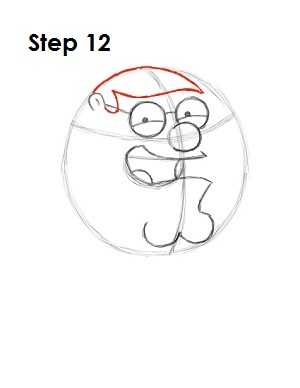 Step 12: Add his hair using a series of curved lines. Darken the top part of the circle. Then draw a wavy line above his eyes. Finally draw a curved line on the right side of Peter Griffin's ear.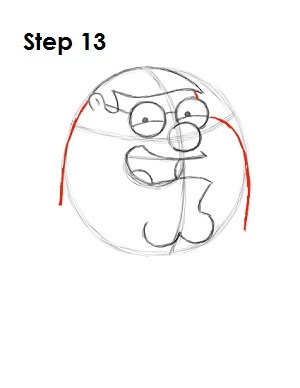 Step 13: Draw Peter Griffin's face by using the main circle as a guide.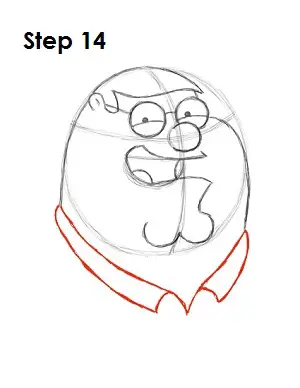 Step 14: Below Peter Griffin's head, draw a line with a V shape for his shirt. Draw some lines underneath that for his collar.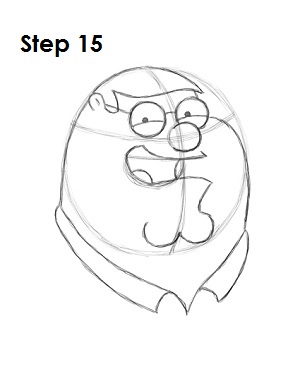 Step 15: That's it! You now have a nice sketch of Peter Griffin from Family Guy. You can stop at this quick drawing for a rough, sketchy look or go for a more finished look by continuing to the next step.