Page 2 of 6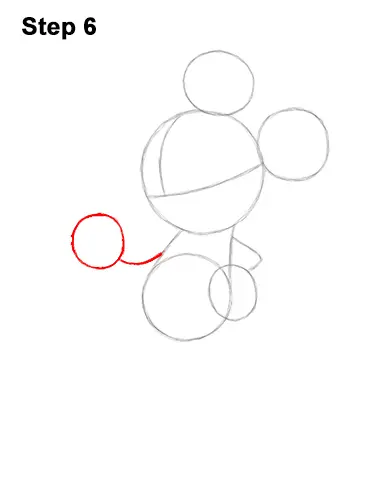 Step 6: To the left of Minnie's body, draw a short, curved line as a guide for the other arm. At the end of the line, draw a small circle as a guide for the other hand.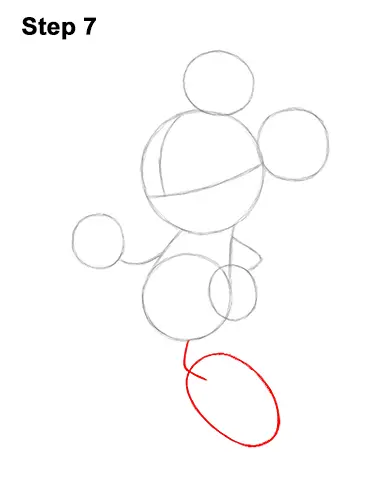 Step 7: Under Minnie 's body, on the right side, draw a short, angled line as a guide for the first leg. Below the angled line, draw an oval that's tilted to the left as a guide for the foot. To draw the oval, first make a couple of marks to indicate its size, and then connect the marks using curved lines.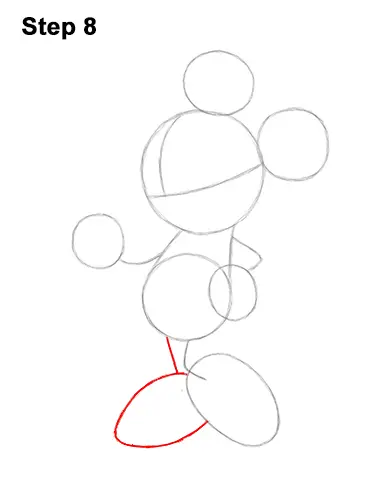 Step 8: To the left, draw another short line and oval as a guide for Minnie Mouse's other leg and foot. Make sure that the oval on the left doesn't overlap the one on the right.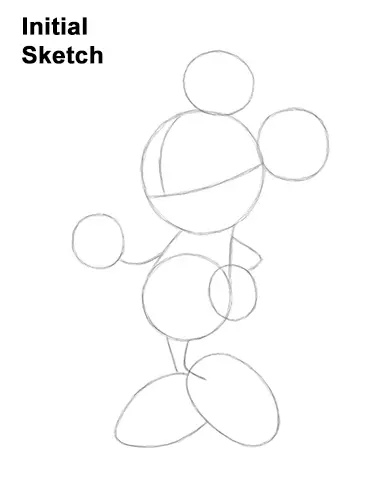 That's it for the guides! For the next steps, use darker lines for a more defined drawing.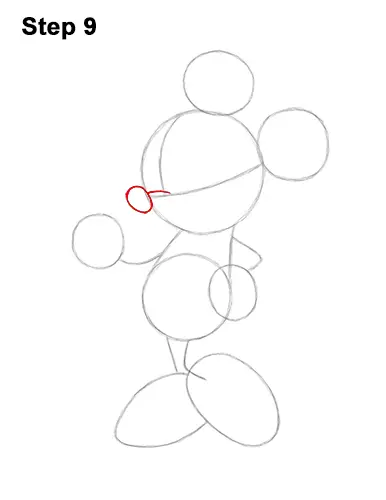 Step 9: Draw Minnie Mouse's nose on the left side of the head, where the construction line ends, as C-shaped line. Close off the C- shaped line to create a small oval and finish the nose. To the right of the nose, draw a small, curved line for the top part of the muzzle.