Page 2 of 5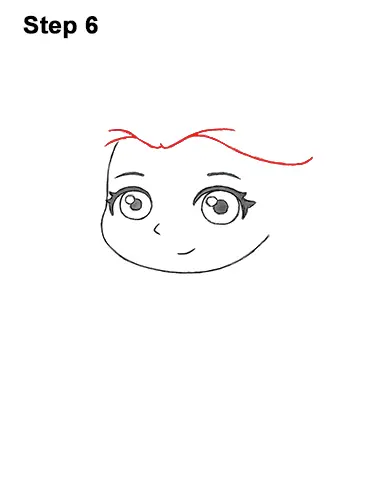 Step 6: Above Belle's eyes, on the right, draw a diagonal line for the first part of the hair. Add another line on the left side so that both lines form a long line similar to a wide letter V. Draw a smaller line on the left side that connects to the head. Draw a very long curved line on the right side that goes farther to the right than the bottom part of the head.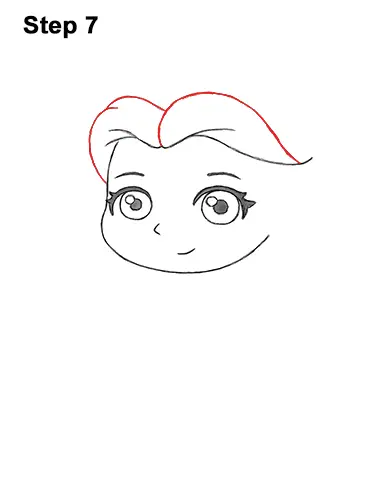 Step 7: Above the middle part of the previous lines, draw a curved line that resembles the letter C. Now stretch that line farther to the right and dip it down so it meets the line in the previous step on the right. Add another line that starts at the top and curves down and to the left. End the line on the side of mini Belle's face.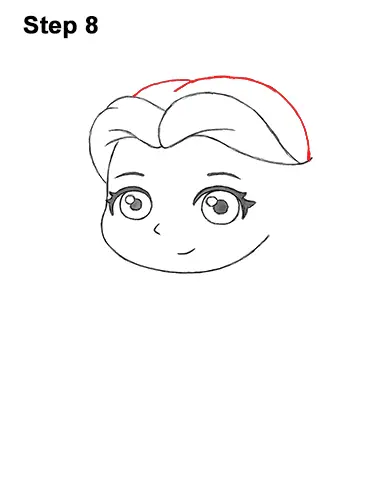 Step 8: Draw a couple of curved lines above the front part of the hair for the top part of the head. Don't draw these lines too high up, otherwise Belle will end up with a big head.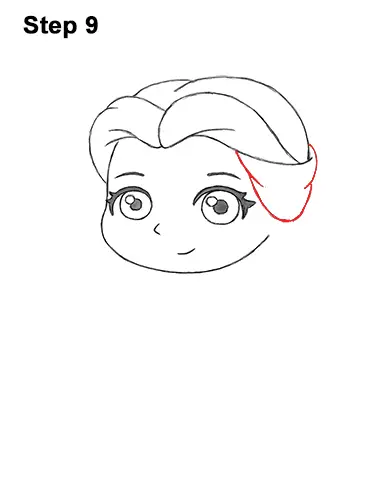 Step 9: Draw a series of curved lines on the right side, next to the eye, for the side of the hair. The overall shape of this part of Belle's hair should be similar to a curvy letter V.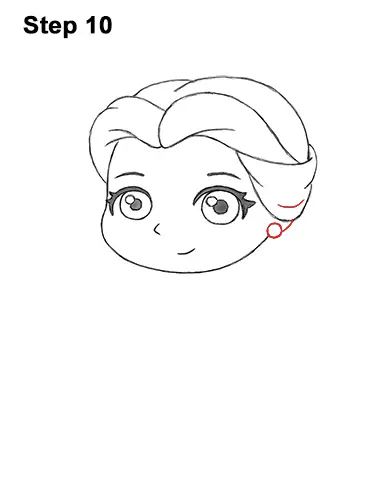 Step 10: Below the side of the hair, draw a small circle for Belle's earring.