Page 3 of 4
Step 11: Use the initial U shape as a guide to draw Timon's mouth. Draw an arc on the upper right side as the smile line and give the shape curvier lines.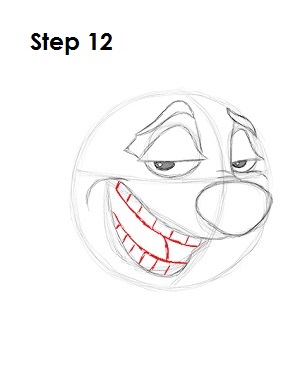 Step 12: Draw the teeth inside Timon's mouth. Simply draw a bar on the upper and lower parts of the mouth and add a few small lines within the shapes for the individual teeth. Draw another curved line inside for Timon's tongue.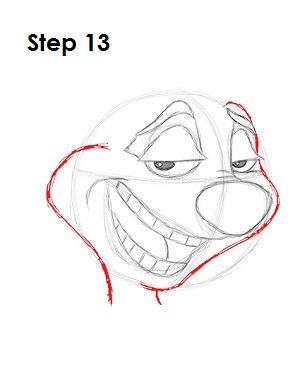 Step 13: Use the initial circle as a guide to draw Timon's face. Draw a curved line on the left side to create his cheek and neck. Draw a wavy line on the right side to create Timon's other cheek, chin and the other side of his neck.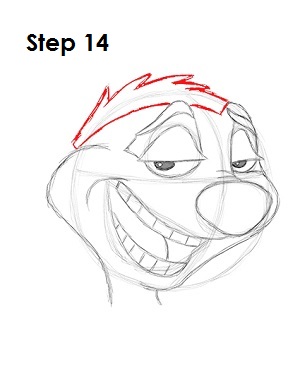 Step 14: Draw the hair on Timon's head using the top part of the initial circle as a guide. The hair mainly consists of a series of jagged lines for a spiky, messy look.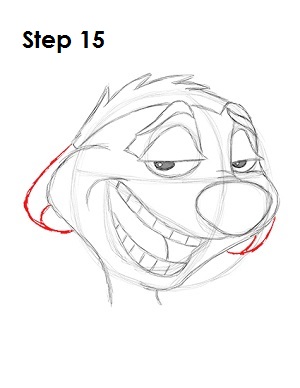 Step 15: Draw Timon's ears as curved lines on the lower right and left sides of the head.